E8 is Bang and Olufsons first truly wireless earphones. The key words to this concept is freedom, as the earphones makes it possible to move without any restrictions.
Autonomy aims to depict the future environment that the E8 fosters within our culture. A future of freedom, technological excellence and the strength of individuality. The idea of being constricted and then released in a burst of freedom and energy.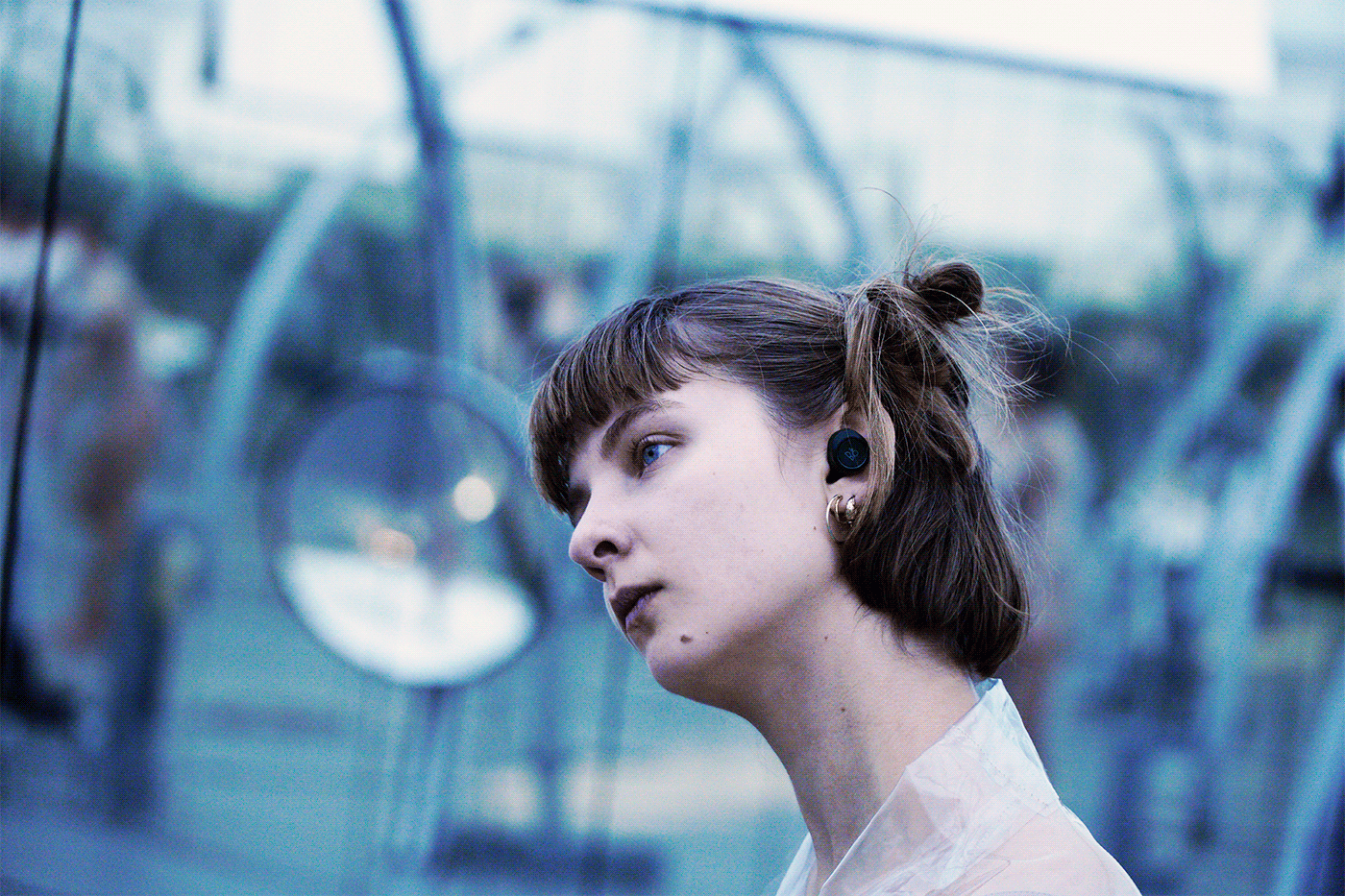 All of the packaging is made from reusable biodegradable plastic. Using this material exclusively makes it much easier and more efficient to recycle.
We wanted to use the least amount of material possible to minimise the packaging's waste production. This also lowers the costs of the production and the transportation.